Wow, lots of stuff has happened and I haven't gotten it up on this forum!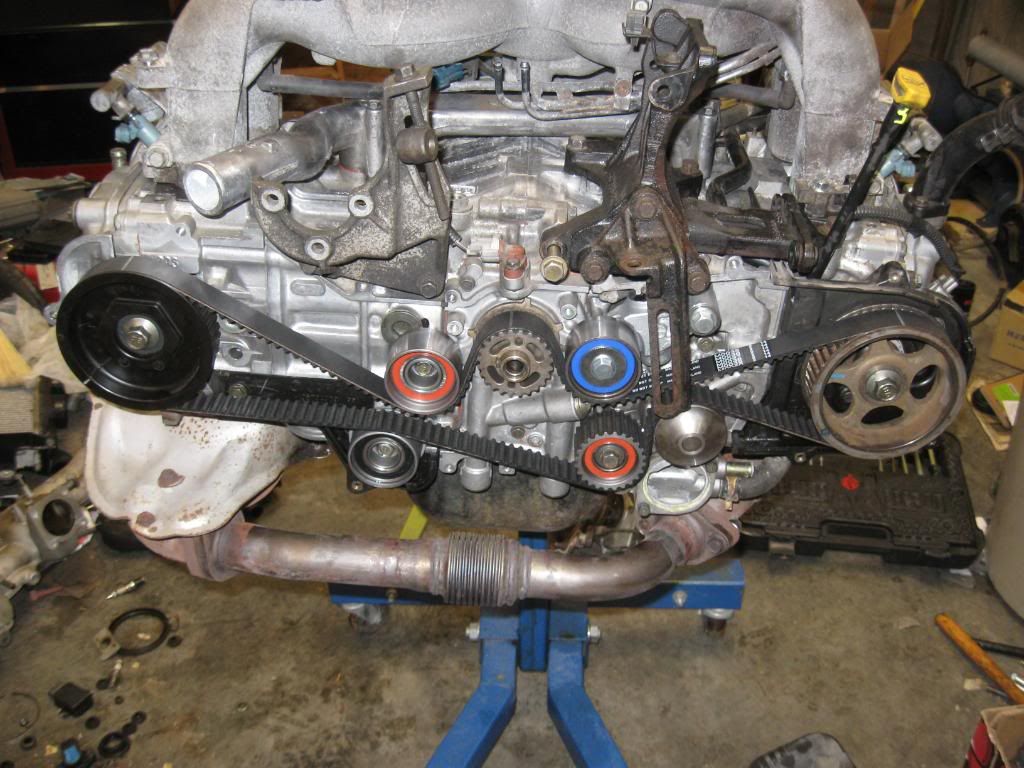 Got the engine assembled and timing belt on.
Pulled my existing engine out, entire clutch soaked with oil due to a bad rear main seal.
NOW: before I go any further on catching this thread up, I need to elaborate on what changed from my original build thought. A buddy on NASIOC who also built an impreza wagon of the same generation was changing cars and parting his builld out. He gave me the rest of the parts I needed (and were a lot better than what I originally was going with).
So now the build has this basic setup:
EJ22 block stroked to 2.35l
EJ25 SOHC heads with Delta 1500s
EJ257 internals (rods and crank)
Wiseco pistons 9:1 Compression
TD-06 20G turbo with 18G compressor wheel
Spearco intercooler
Borla rep header wrapped and ported
AVO turbo kit uppipe also wrapped and ported
HKS 3" downpipe with bellmouth added
Walbro 255lph fuel pump
Emanage blue with ignition and fuel upgrades
and a bunch of other goodies
Big turbo for a homebrew, I know. But it should work well with all the supporting modifications I have.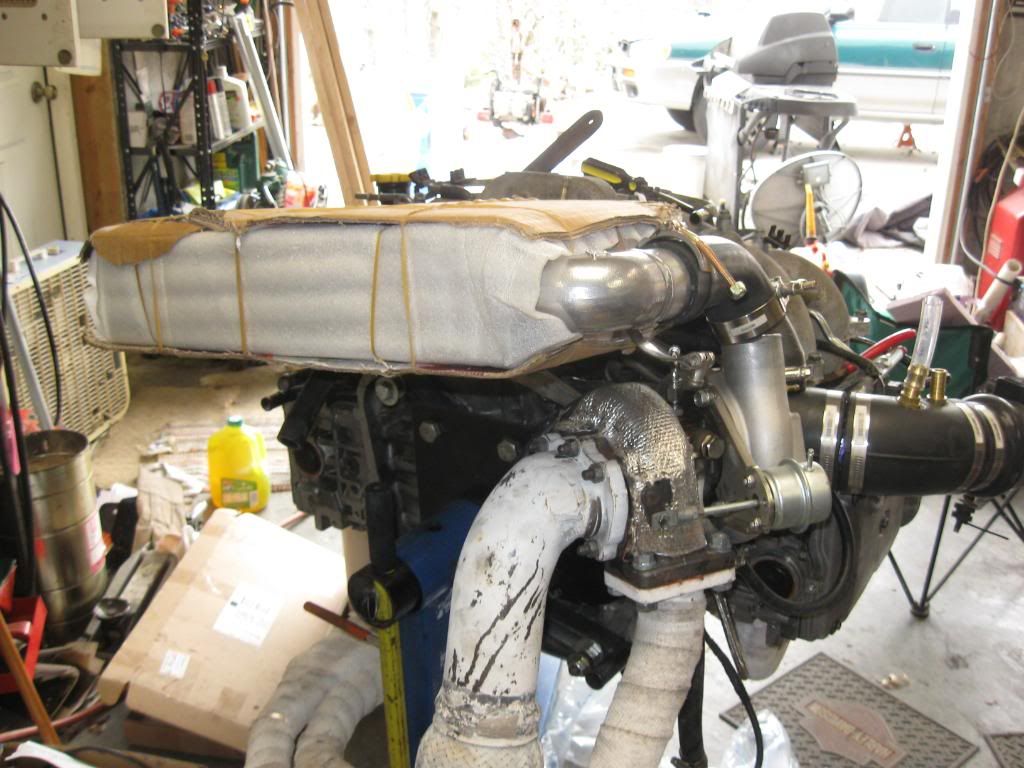 New turbo parts being fitted
Wiring has begun...
Oil drain
Extending a few harnesses for some sensors, they have different locations on this intake manifold
New clutch installed and engine is ready to go in
Engine is in... but the spearco doesn't want to fit.
Car is back on the ground after swapping in rear disc brakes. (huge nightmare, won't go into details)
Ok, so that is the basic idea of what has happened for the last few months. On to what is going on today.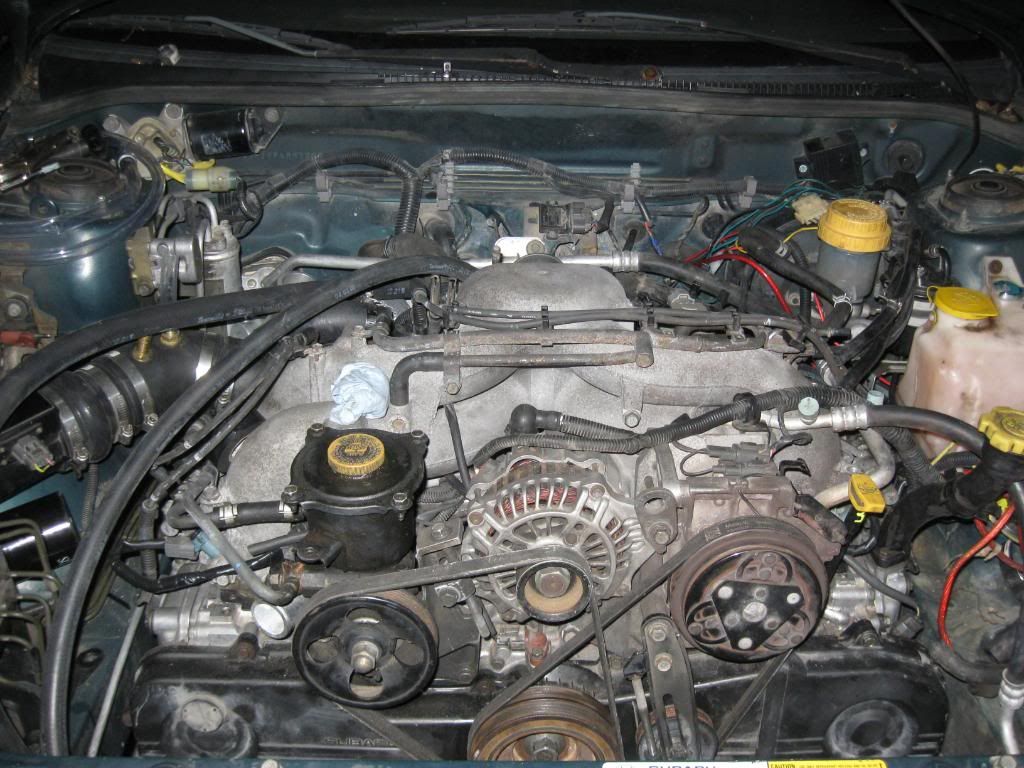 got the motor almost completely plugged in, hoses routed ect.
Turbo is in!
Downpipe was cut in order to keep shipping price down. Its ok because I have to get the thing adjusted to fit my existing exhaust anyways. But I can't help but giggle at what this will sound like when I start it up.
So there we are, caught up again. I HOPE that I'll have this done before memorial weekend. We'll just see what happens.